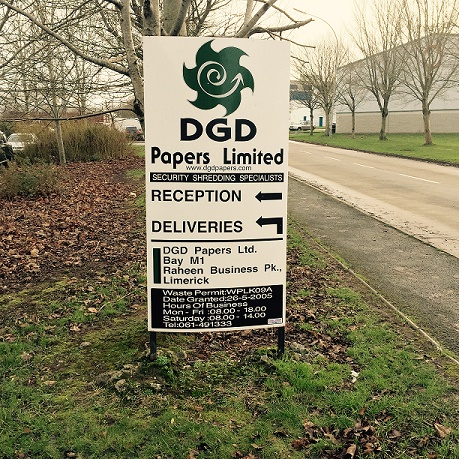 We welcome any customers who wish to use our drop off services. There is no minimum quantity required and the charge is normally per unit. If you have the material in containers you would like to keep, we can facilitate this also.
The drop off service is open to the public from Monday to Friday between the hours of 8:00am – 5:00pm.
Our industrial set up is designed to process large quantities in an efficient high quality manner and the entire process is covered by a 16 camera CCTV System. We operate under an ISO 9001 Quality Management System which incorporates EN 15713 Secure Destruction of Confidential Data Code of Practice and ISO 14001 Environmental Management System. We are audited annually by NQA to ensure adherence to theses standards.
All material shredded is certified by a Destruction Certificate.
Payment is generally made on the day and we accept Cash, Credit/Debit Cards and Business Cheques. However if you are a regular user of this service we can provide you with an account and can agree credit terms with you.
On arrival all visitors must check in with reception and will be directed from there.